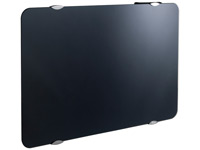 CAMP - EXCLUSIVE GLASS APPARATUS FOR HEATING
Simultaneously refined and sophisticated glass, a material with exceptional thermo physical properties, provides a combination of design and technology.
The front of the diffusion of glass that is used to emit a perfectly proper and homogeneous radiation. Surface emitor which is connected to the front of the broadcasting mild, direct and immediate radiation.

Emitor emitting high intensity and brightness of his power to achieve rapid temperature. Only electronic brain CAMP can be metered by two different and independent sources of radiation sources in order to achieve the ideal temperature. This is a guarantee of comfort unrivaled.